Best Skin Treatment In Banglore
Our clinic is staffed by experienced and certified skin specialists who provide personalized care and advanced skin treatments. We offer a wide range of services, including laser treatments, anti-ageing treatments, acne treatments, and more, all designed to help you achieve healthier, clearer, and more youthful-looking skin. Visit us today and discover why we are the top choice for skin treatment in Bangalore!
Laser hair removal Procedure
Thedermatheory cutting-edge technology of laser hair removal gives flawless hair-free skin and makes your skin smooth and elegant.
Pigmentation Treatment
Pigmentation treatment vanishes tone and face dark patches caused due to aging and environmental changes like sunlight and pollution.
Laser Tattoo Removal Treatment
Yes, our laser treatment removes the tattoo permanently you got inked with emotions which helps to heal your sour memories.
Chemical Peel Treatment
A chemical peel is a method that includes using an acid solution to work on the properties of the skin on the face, neck, or hands.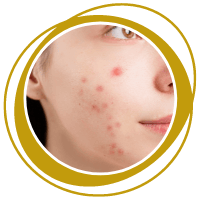 Acne/Pimples Treatment
Reduces the skin break out, making red pimples on the skin, particularly on the face, chest, and back.
Anti-Aging Scar Treatment
Our anti-aging treatment lessens the wrinkles, dry and sagging skin appearing as we grow older.
Skin Tag Removal
Our advanced treatment removes the skin tag, like brown lumps found on the neck, under breasts, eyelids, and back.